Jett Rebel brengt livealbum exclusief bij Apple Music uit
Woensdag 1 juli 2015 — Jett Rebel verrasste ons vandaag met de release van een livealbum. Het album met de titel 'Tight Like A Baby Tiger (Live at Paradiso, Amsterdam)' is exclusief beschikbaar via Apple Music en iTunes.

De opnames voor dit album vonden plaats op 30 december 2014 in een uitverkocht Paradiso. Met deze show sloot Jett Rebel 'The Year Of The Rebel' af. Het is het jaar waarin Jelte Tuinstra op spectaculaire wijze doorbrak bij het grote publiek met in Nederland maar liefst twee uitverkochte clubtours en 61 festivals. Eerder dit jaar verkocht de excentrieke muzikant ook de Heineken Music Hall uit en op 11 juli staat hij op het North Sea Jazz Festival. Ook in België kan Jett Rebel rekenen op zijn fans. Hij speelde er onder andere voor een uitverkochte zaal in Vooruit Gent en Het Depot in Leuven. Ook op de festivalweide zal hij deze zomer niet ontbreken.
'Tight Like A Baby Tiger (Live at Paradiso, Amsterdam)' zal vanaf 17 juli overal verkrijgbaar zijn. Het album zal ook als dubbelalbum op vinyl verschijnen via Music On Vinyl medio augustus.

Apple Music
Op 30 juni verscheen de langverwachte streaming service van Apple: Apple Music. Jett Rebel is de eerste Nederlandse artiest die exclusief content aanbiedt aan Apple Music.

Apple Music: http://smarturl.it/TLABT_AppleMusic (mobile only)
iTunes: http://smarturl.it/TLABT_iTunes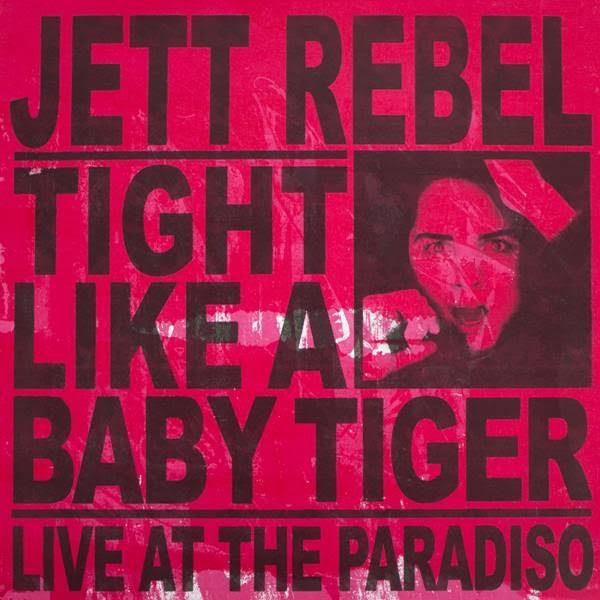 Contacteer ons