HeyHey Pix the Soccer Series
Toon de wereld wie je favoriete team is.
Woensdag 28 mei 2014 — 32 landen die het tegen elkaar opnemen op het grootste sportevenement van het jaar. Slechts één team zal overblijven en mag zich terecht wereldkampioen noemen. Daaruit vloeit ook het idee van HeyHey Pix om een Soccer Series te lanceren, een tijdelijk update voor de populaire iOS stickerapp HeyHey Pix.
HeyHey Pix the Soccer Series bevat 160 stickers rond het thema voetbal, samen met de andere stickers van HeyHey Pix zijn dat er in totaal een 600-tal. Neem een selfie, schmink je met de kleuren van je land en toon aan de wereld hoe je ze steunt. Volg je de wedstrijd met enkele vrienden? Toon je omgeving aan de tegenstander. Heb je net Duitsland verslagen in de halve finale, neem een foto van je 2-jarige zoon, voeg er de score aan toe en bewaar hem op een veilige plek. Telkens je team speelt in de volgende 50 jaar, haal je de foto weer eens boven. Zo werkt het.
Wij zijn er klaar voor!
HeyHey Pix the Soccer Series zal 28 mei beschikbaar zijn.
Meer over HeyHey Pix

HeyHey Pix the Soccer Series is de tweede grote update van HeyHey Pix. In maart 2014 introduceerde Bué zes straatartiesten in HeyHey Pix en deze keer voegt hij er zelf een 160 stickers aan toe. HeyHey Pix bevat nu meer dan 600 stickers. HeyHey Pix is een foto sticker app ontwikkeld door HeyHey Apps. HeyHey Pix werd door Apple gefeatured in verschillende landen als Beste Nieuwe App.
HeyHey Pix the Soccer Series is een gratis update voor wie HeyHey Pix heeft. HeyHey Pix is beschikbaar voor $1 op de Appstore.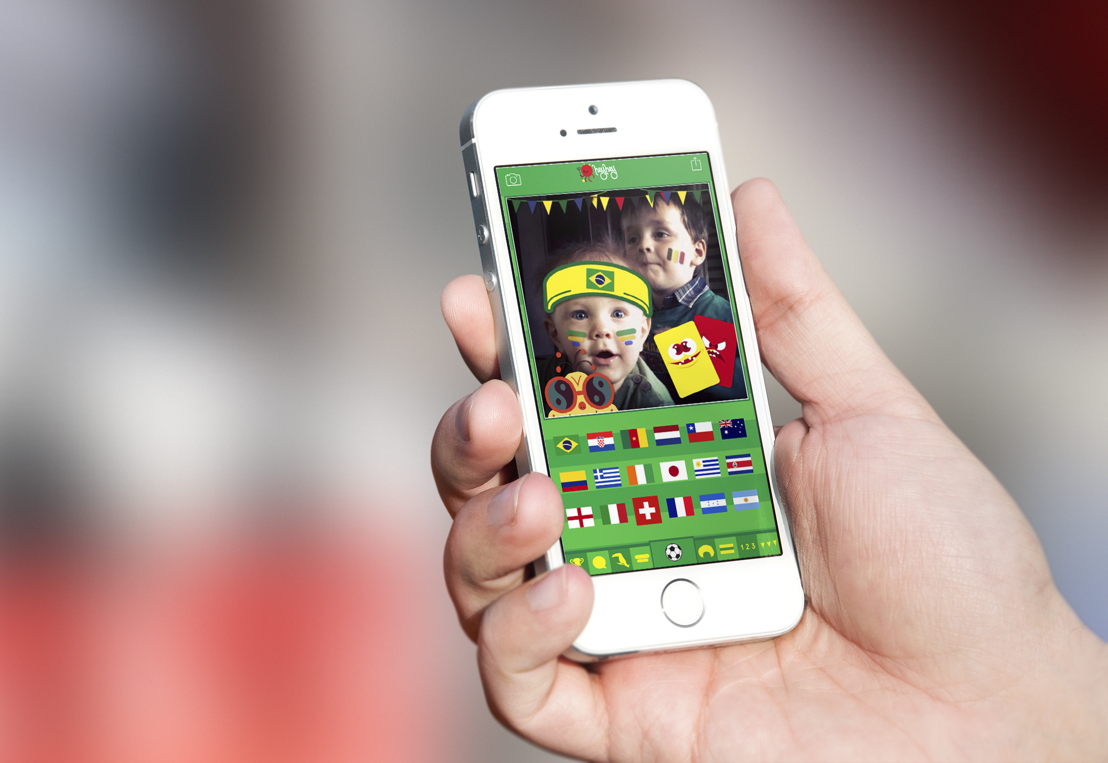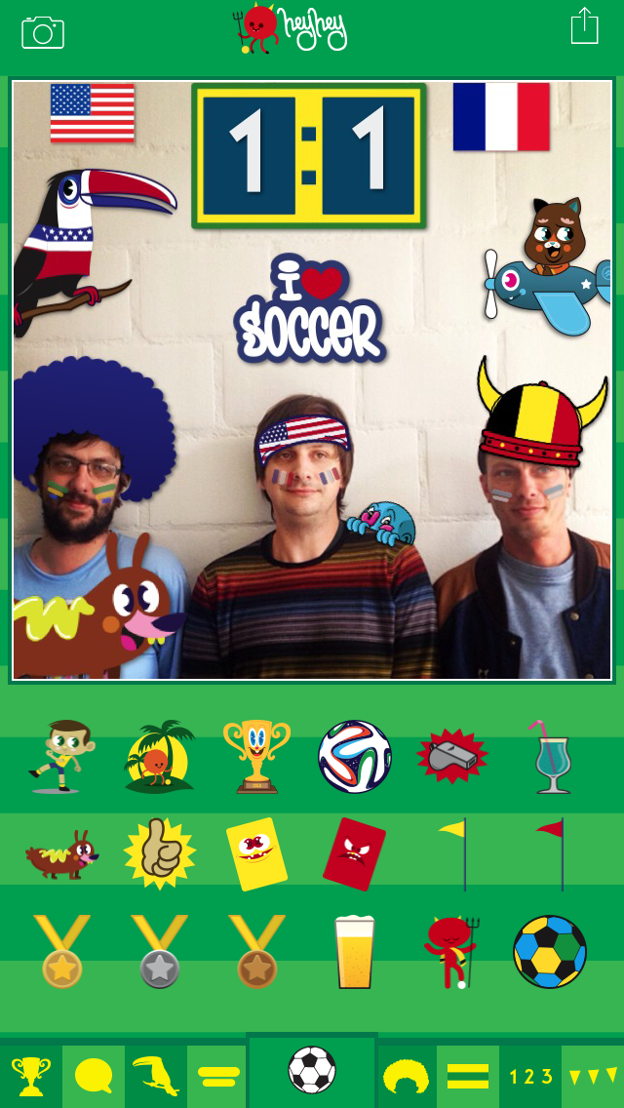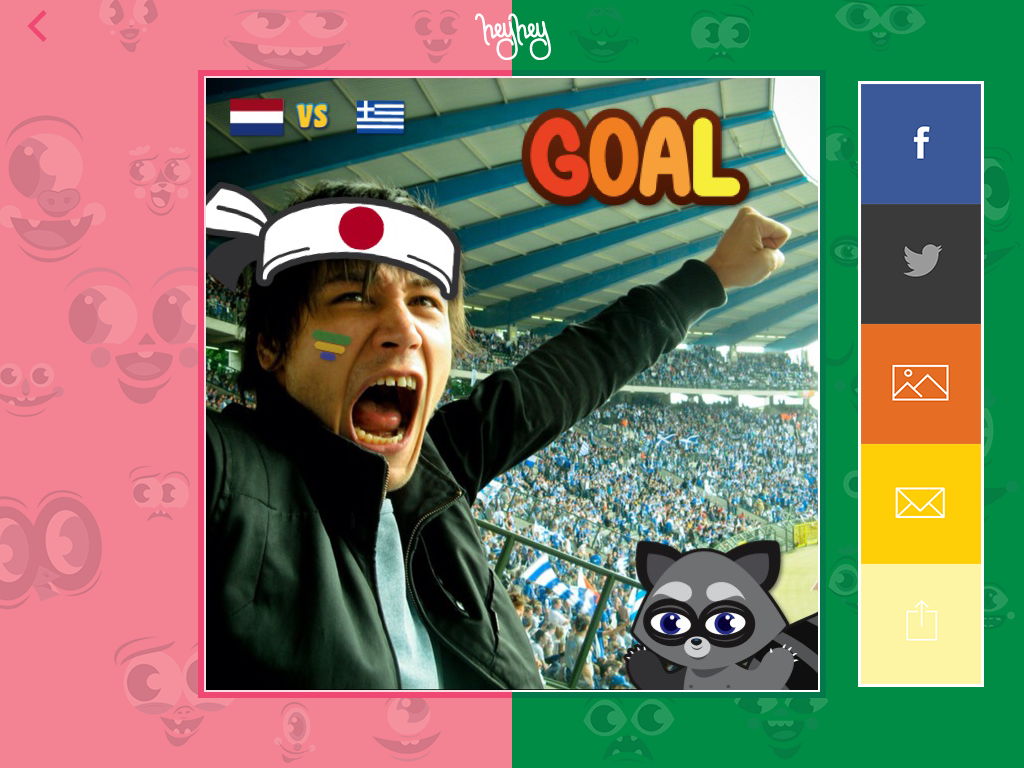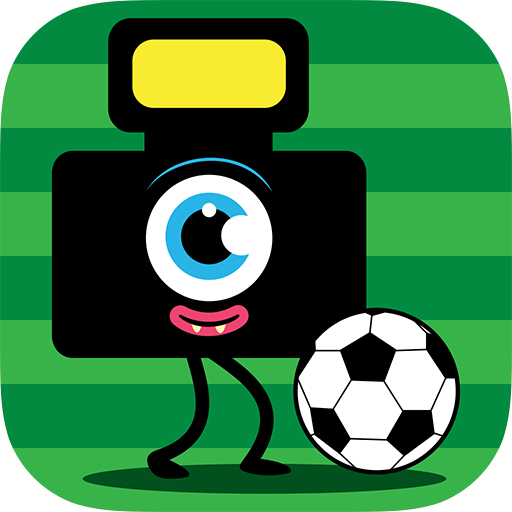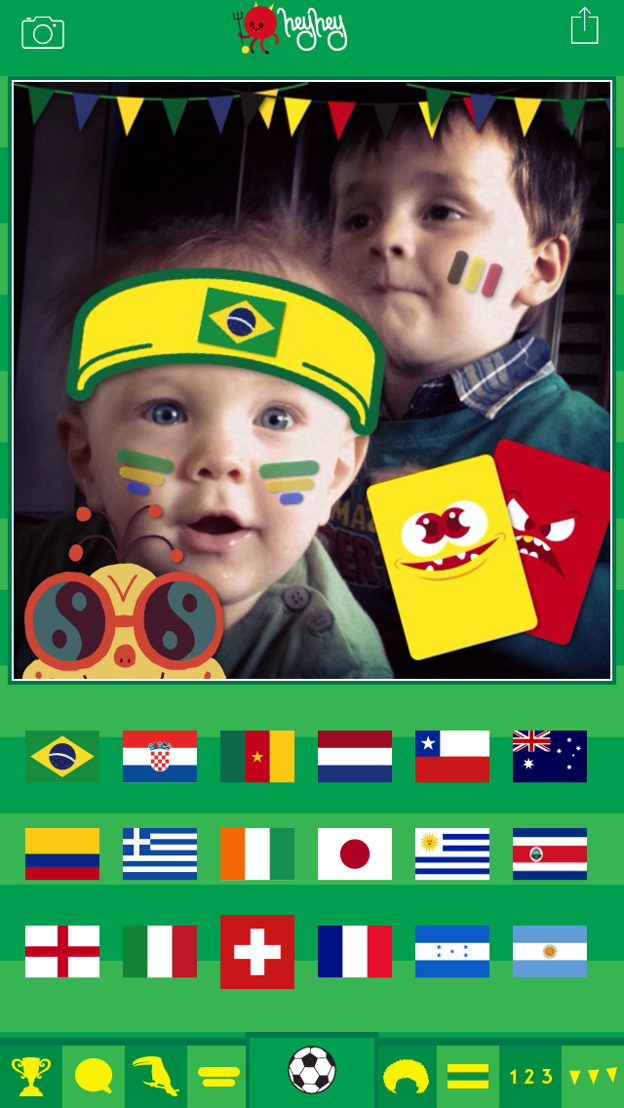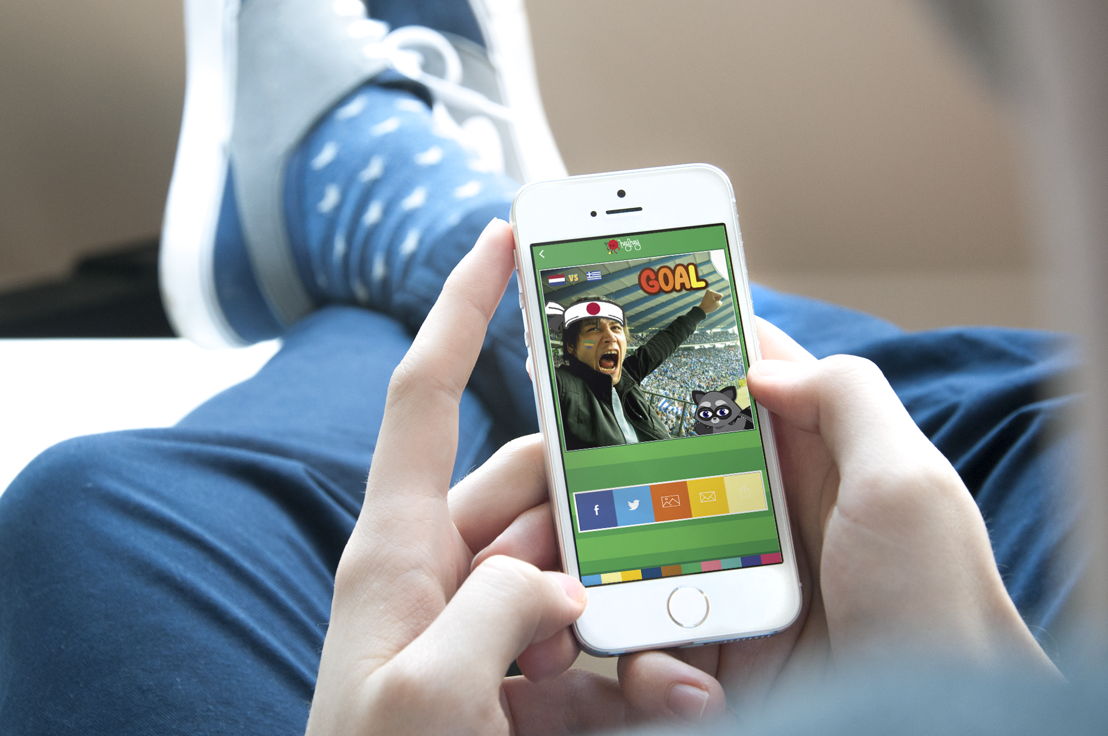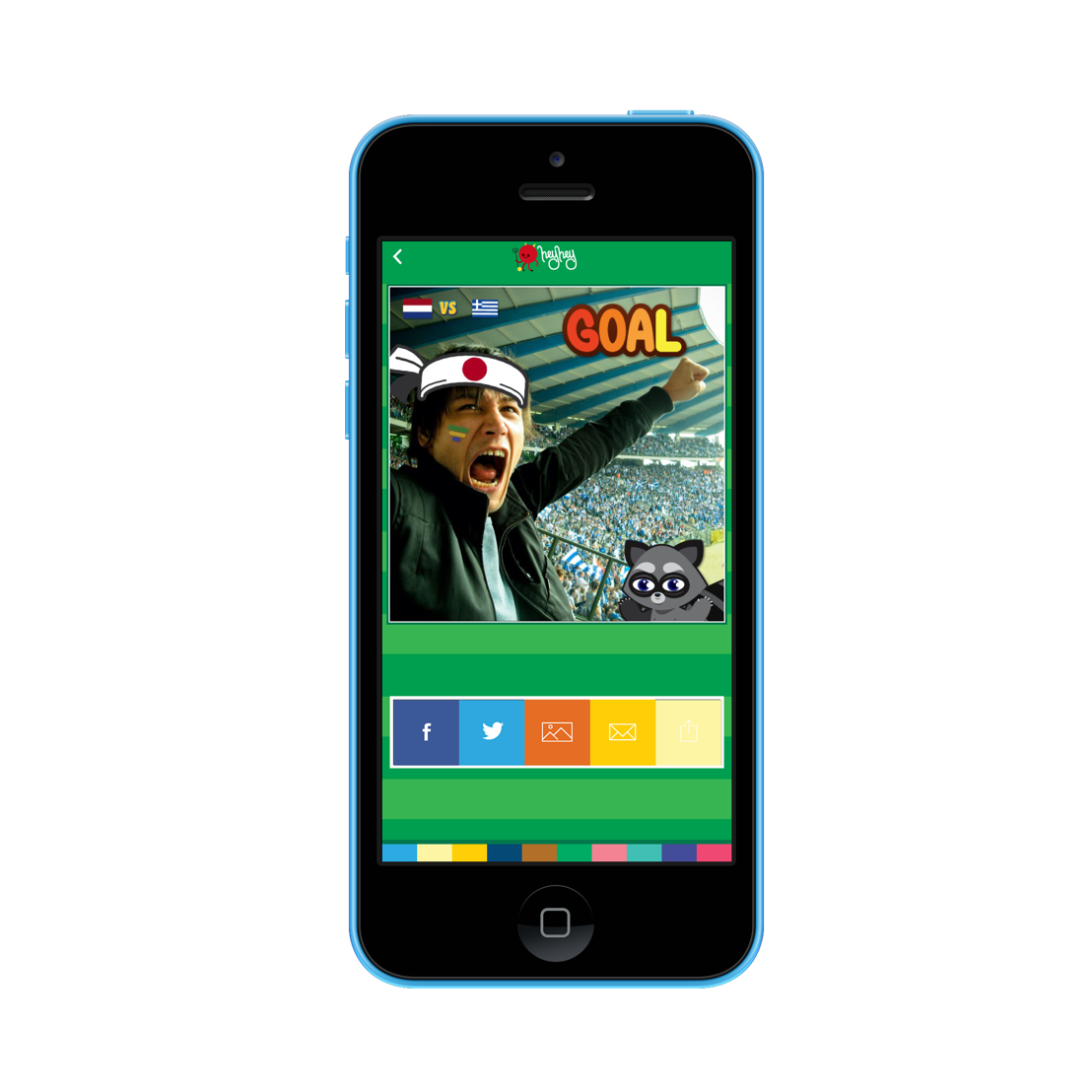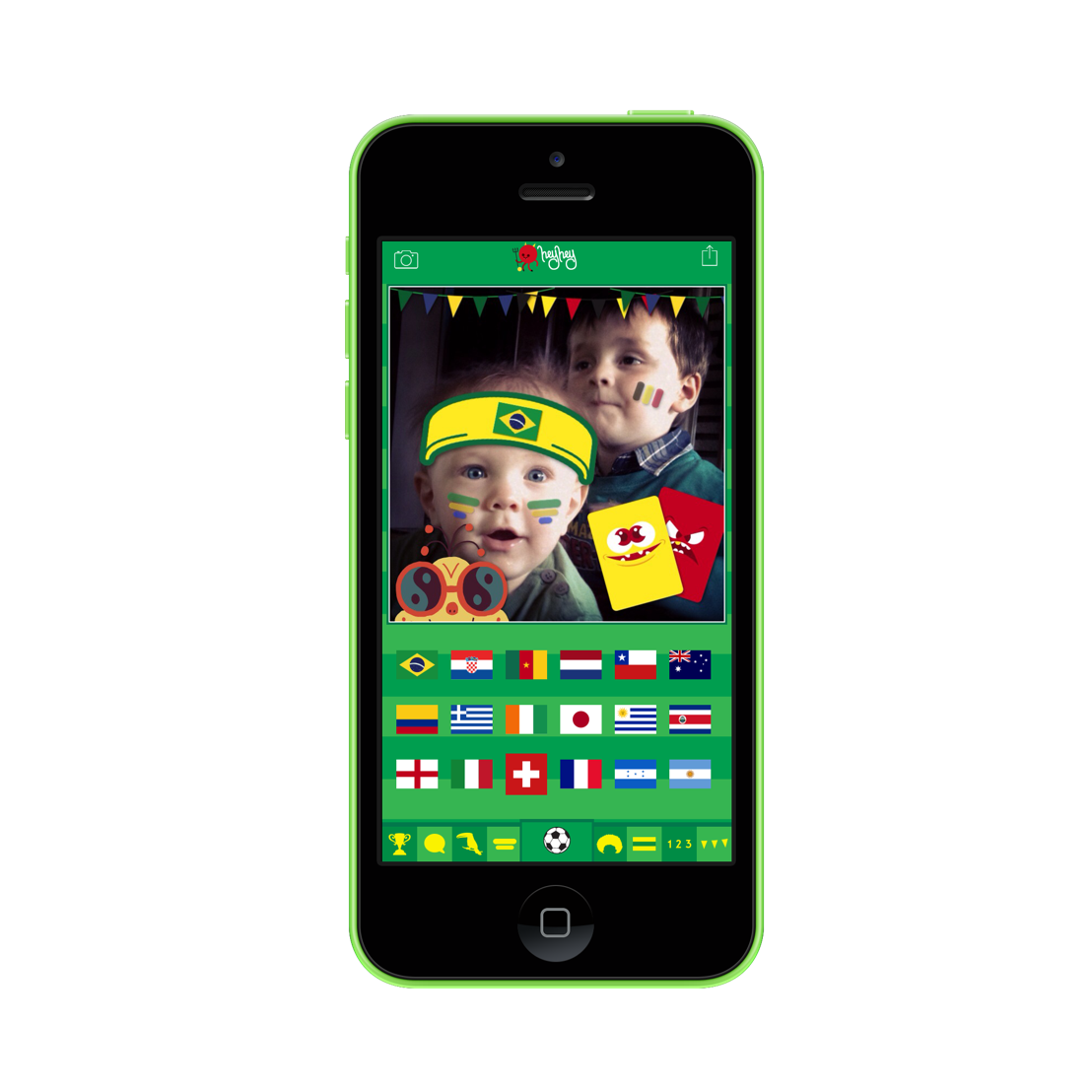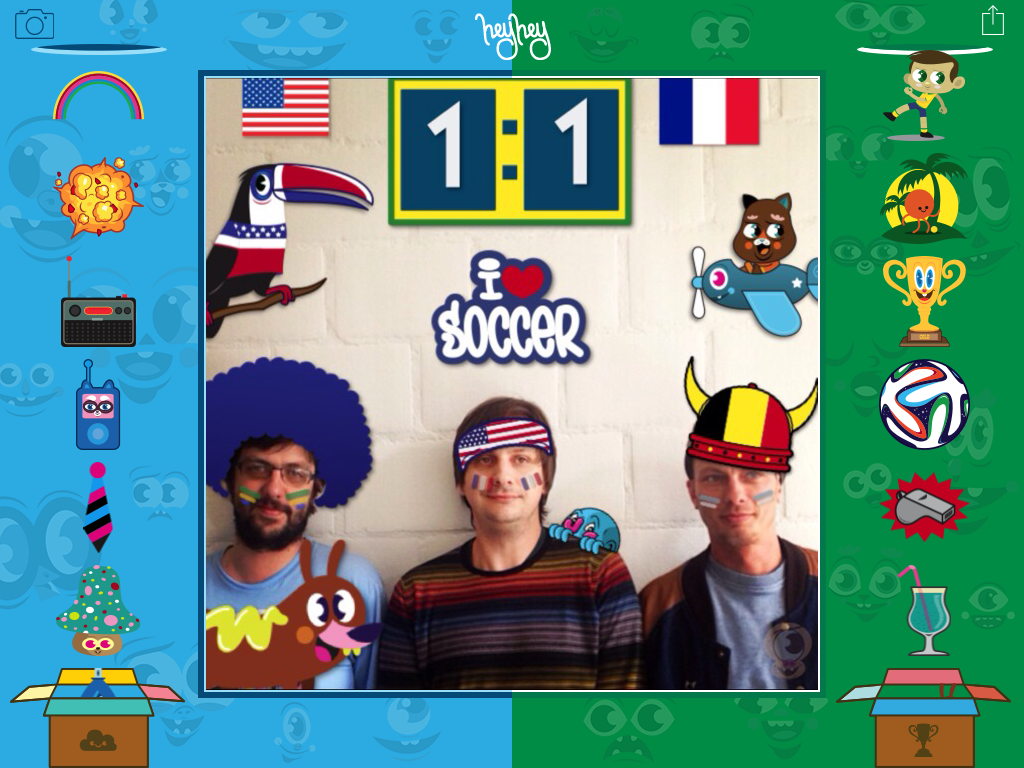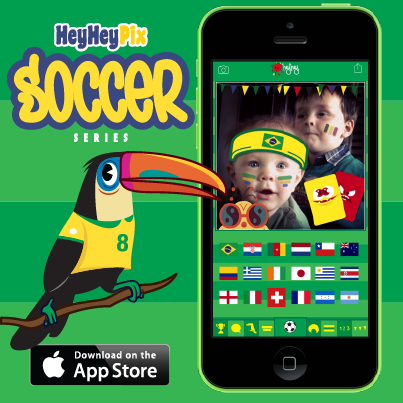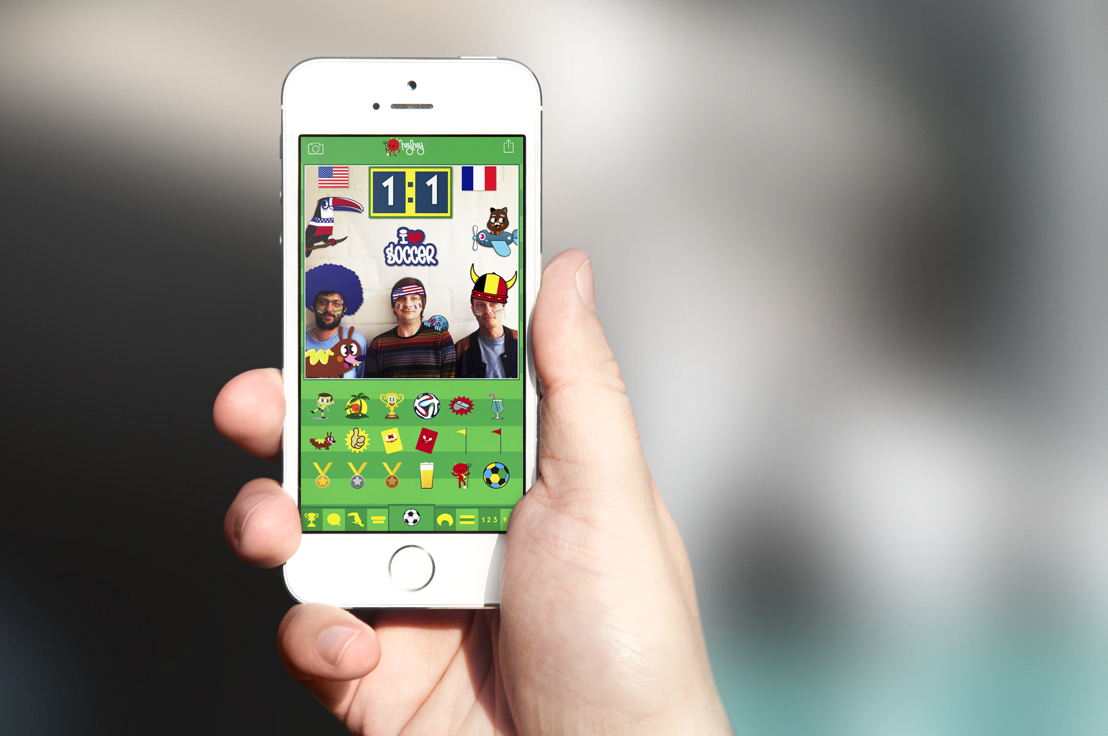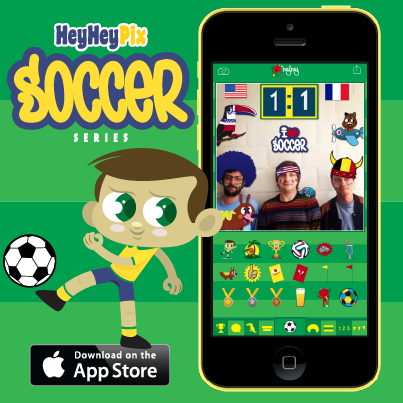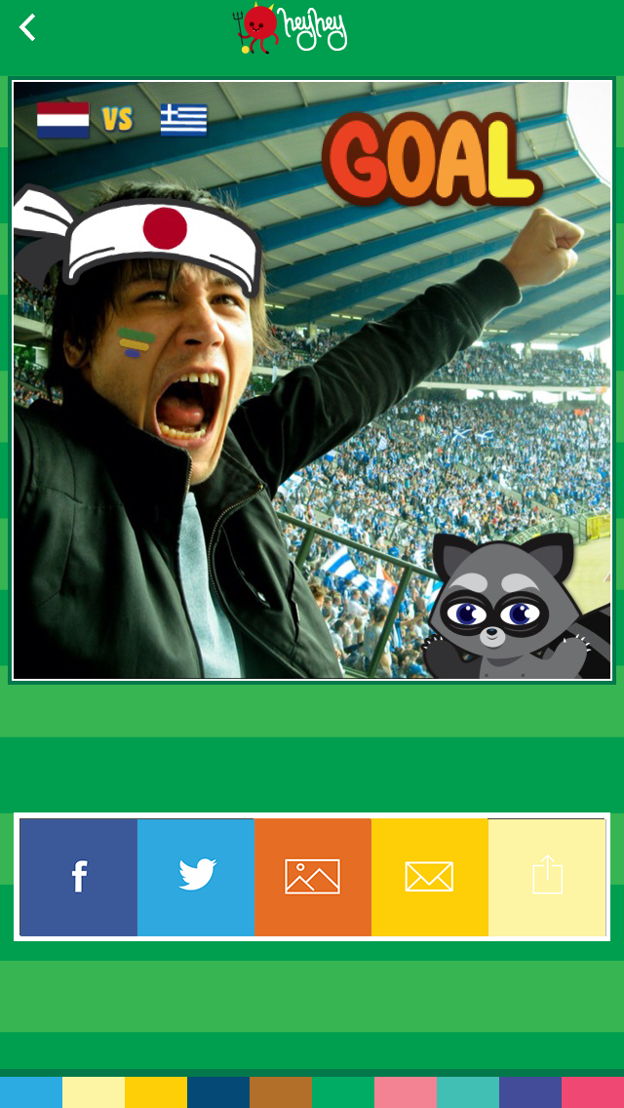 Contacteer ons
Walkie Talkie
Walkie Talkie
Walkie Talkie
Walkie Talkie
Stefan Vandegehuchte
HeyHey Apps
Stefan Vandegehuchte
HeyHey Apps